North of Sheep Mountain, Wyoming
Photo by Joe Carducci
---
---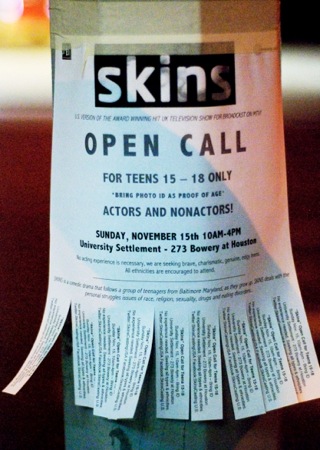 MTV's Adults-Only Juvenilia
By Joe Carducci
---
Life and Death are a single continuum. We at the crown of creation are allowed glimpses of that but do our best to forget it, especially we moderns busy as we are spinning our fictions, myths and legends. The primitives had their rituals for appeasing or fending off Death, but the modern age for all its sophistication --
because
that sophistication -- can use the drive to solve the particulars of the many varieties of deaths to forget about Death itself. The modern believes mostly in physics now, and yet hopes to earn the ability to ignore the physics that governs him in particular. For every advance here, there's unforeseen charges due there. Marshall McLuhan was mostly a physicist of communications, and even though academia was full of haters of broadcast media and low publications and movies, these others were so reflexive as to merely manifest those physical laws. It wasn't like McLuhan really dug TV, but perhaps as a truly elite intellect where he worried about what new media was doing to people, the merely elitist false intellects only grabbed for social profit by impuning the audiences for the media's programs.
Like that earlier disinterest in the coming media environment, there is little interest in tracing or deducing the physics that govern what happens beyond the newest new media which are seen to be separating persons rather than connecting them. Certainly the former mass media of three television networks created mass audiences which could share a deeper culture than just baseball's World Series. I think often of Lester Bangs' summation of his 1977 Elvis Presley obit,
"[W]e will never again agree on anything as we agreed on Elvis. So I won't bother saying good-bye to his corpse. I will say good-bye to you."
Bangs was making a point about American culture rather than the efficacy of mass media (outside the south Elvis was first heard and seen via network television, then radio, then touring, then movies), but no longer do teenagers nor their parents set the cultural table for any but themselves. In the 1950s, pop had to make room for rock and roll, and Hollywood had to make room for Elvis. Today nobody outside the Disney channel demographic bubble even hears about some new pop-thrush until she's "grown up" and the prospect of another pop-tart immolation begins to interest adulter women and men as well as the young fans, the youngest of whom are often the most outraged at the sight of their former favorite's sleepwalk into the media's sex/porn flame. For all the attention paid Britney Spears, Christina Aguilera, Lindsay Lohan, Miley Cyrus and others, there's a lost voice of those young fans, some now college girls or even fully adults.
What's in this spectacle for men is the prospect of sudden permission to act as boys or animals. What's in this for women is where Physics breaks down. No Fermi Lab or Hadron Collider can lift the dark energy that cloaks any truth or truths which pertain. Rape rules certain sad harems of Islam and sadder jungles of Congo but men have such practical minds they learn nothing from the sparks of these collisions. The rest of Mankind begs no question of Womankind in hopes of a favor or two in the dark.
Luckily we have the MTV programming department particle accelerator just now beginning to focus all they've learned from their decades of reality programming and apply it to the fever dreams of screenwriters and directors and a young cast ready to grind Larry Clark's m.o. into series television sausage as "Skins". David Carr writes as the light sparks,
"'Skins' has a TV-MA rating and MTV has suggested in press releases that the show is 'specifically designed to be viewed by adults.'"
Carr has written about music I think, so he knows that's laughable, no adult has watched MTV since they dropped rock and roll (?!), although the channel has been the place on the dial where the true-lies are fleetingly visible ever since the talk shows touched bottom. Somebody black once said they didn't realize white people were just like niggers until they saw them paraded on "Maury Povich" in the bright light of a television studio. The n-word means a number of things but an old meaning to whites was accepted and sharpened in the urban ghetto to mean an id-like country creature lost in-the-moment, out-of-control in the city's 24-7 stimuli, a raping robbing fighting machine that runs until it either meets another of its kind or the po-lice. MTV's cameras hope the hope of all pornographers, that the messed-up self-loathing exhibitionists they've cast will be productively messed-up self-loathing exhibitionists at the command, "Action!", and the most skilled cameramen with state-of-the-art steadicams and double-drive digicams won't miss a money-shot drip.
Author Harris Gaffin quotes pornographer Ron Hightower:

'Being a director is like being a baby-sitter. Everybody's got a problem. Everybody comes into the business thinking sex is easy. Girls on the set change their mind, have flashbacks of home. They miss their mother…. I tend to be hard on the guys because they come in here with no respect for the industry…. I've seen girls freak out. They go through so many head trips." (Hollywood Blue - The Tinseltown Pornographers)
That's hardcore of course, which for MTV remains in development, but still it's quite relevant. Carr
continues about MTV
in the
NYT
,
"Senior executives are now considering additional editing for coming episodes, but that's a little like trying to lock the door after a naked 17-year-old has already busted out and gone running down the street, which is precisely what one of the characters does in Episode 3 -- with a pill-enhanced erection, no less."
The cast of this show is apparently full of first-time actors and one wonders what is going on behind-the-scenes if a 17 year-old boy requires Viagra even for a re-take.
Carr concludes conceding "You could produce a show that clearly depicts what happens when kids do only what they want and exercise some poor judgment. There's already a very good one on MTV, by the way. It's called 'Teen Mom.'" Well, now, really… let's then move along to Carr's colleague,
Times
TV critic, Alessandra Stanley's piece,
"…And Baby Makes Reality TV"
, which begins:
"DEATH is scary, but it's not nearly as frightening as birth.… Motherhood, at least the way it is depicted on cable networks like MTV, TLC and even FitTV, is a menacing, grotesque fate that is mostly ill-timed. Procreation comes either way too soon, ruining the prom and summer beach plans of teenage girls on MTV shows like '16 and Pregnant' or 'Teen Mom 2,' or way too late."
Sounds like MTV is doing its Lord's work pushing various pills and abortion on the premise that children cannot otherwise stay modern.
The
Times
doesn't understand this victory they chide and disown in the culture pages, so Abortion is treated separately in the metro pages by Ariel Kaminer in the 'City Critic' column,
"Abortion: Easy Access, Complex Everything Else"
:

"This is officially the abortion capital of America. A health department report released last month proves it: about 40 percent of all pregnancies in the city end that way, an average of about 90,000 a year in recent years. No one is exactly celebrating the title. Archbishop Timothy M. Dolan and a group of multidenominationally horrified clergy condemned the statistics this month. Even abortion rights advocates expressed some concern about the numbers, trying to change the conversation to a broader one on reproductive health."
The sainted Provider quoted later in the piece doesn't give her name for obvious as well as covert reasons, but the
Times
' Sabrina Tavernise gives you another Provider's name in her story,
"Squalid Abortion Clinic Escaped State Oversight"
:

"It was always open late, way past the time the pizza place next door closed at midnight. The women who emerged from it — often poor blacks and Hispanics — appeared dazed and in pain, and sometimes left in ambulances. The doctor who ran the clinic, Kermit Gosnell, had been sued at least 15 times for malpractice. Two women died while under his care. But the dangerous practices went unnoticed, except by the women who experienced them. They were discovered entirely by accident, during a prescription drug raid by federal agents last February…. On Wednesday, the Philadelphia district attorney, Seth Williams, indicted Dr. Gosnell on eight counts of murder in the deaths of seven infants and a Bhutanese refugee who died after a late-term abortion in 2009. A grand jury report issued on the same day offered its own theory on why so little happened for so long. 'We think the reason no one acted is because the women in question were poor and of color,' the report said, 'and because the victims were infants without identities, and because the subject was the political football of abortion.' Kevin Harley, a spokesman for Gov. Tom Corbett, said Friday that the governor 'was appalled at the inaction on the part of the Health Department and the Department of State,' the two agencies that were responsible for overseeing the clinic."
Those agencies sound under-funded; yeah that's probably the problem, they desperately need sufficient funding. And that Doctor, he may have some kind of disorder. I sure hope he gets treatment, maybe the Health Department can help him out. But more to point, switch out those poor folks of color for some hot teen white-niggers and you got MTV's next smash hit. A new down low.
I don't want to sound like an Islamist or a Christian but there's a missing component to these four pieces, each actively dis-associated from the others by the editors of the
New York Times
on behalf of their modern readership. With each new micro-generation young women are further away from the wrongo precepts of sixties' Feminism, and yet there's a new version of female silence that oddly enough is now a tribute paid to those first feminists and all their bitter regrets.
Again, physics applies, but requires a McLuhan and Bangs to comprehend. Welfare, The Pill, any grand step forward in the progress of mankind is first visited upon a society that was formed before it. They utilize the innovation close to the way conceived by the engineers, also formed before its introduction. But those younger who grow up with the breakthrough in place, leverage it and thus are changed, and those who follow them further reorient to the change and any wreckage wrought. There's a great work of philosophy to be written but it won't be. Women aren't often philosophically inclined, and extant philosophers have little to go on. Heidegger didn't sense it in Arendt because she wasn't modern either and neither had a clue they weren't, because earlier breakthroughs and breakdowns in Europe were contained in a class structure at least until America came back to stay in 1942.
It seems likely that American knowhow's next trick will be bio-engineering, something Mary Wollstonecraft Godwin Shelley wrote about as a teenager in her 1818 novel,
Frankenstein, or The Modern Prometheus
. Her parents were both philosophers, William Godwin and Mary Wollstonecraft, and her mother was at first claimed by the Feminists but they just don't seem comfortable with the past generally. It's easier to misinterpret the present. But bio-engineered humans… now there's a modern Prometheus. And probably not something to commence in the dark, girls.
---
---
Sheep Mountain from Highway 130, Wyoming
Photo by Joe Carducci
---
---
Neafrapus Boehmi
by
James Fotopoulos
---
---
From the Wyoming Desk of Joe Carducci…
CT
:
"Mayor Chainsaw"
.

"Different times call for different mayors. Mediator, manager, uniter, developer, good cop, bad cop, salesman, visionary … in 21 years, Mayor Richard M. Daley has been all of those things, though never all at once. What Chicago needs now is a fiscal disciplinarian — not a resourceful Mayor Fix-It who can dream up clever gimmicks to balance the budget, but a Mayor Chainsaw who will do what it takes to make the city live within its means. Chicago is broke. There are not enough dollars coming in to replace the dollars going out. Yes, times are tough, but the city's money problems didn't begin and won't end with the recession."
***
Pat Quinn in
CT
,
"Border Wars"
.

"While I appreciate Wisconsin Gov. Scott Walker's zeal to debate economic development in the Midwest, no amount of rhetoric changes the fundamental facts: Illinois is the economic engine of the Midwest, and our efforts to stabilize and reform our budget only strengthen our competitiveness in the global economy. As The New York Times editorialized last weekend, criticism of Illinois' recent tax and budget reforms '… makes great political theater. But businesses and voters in Illinois, and around the country, should take a closer look at the facts and figures, including their own.' Facts are stubborn things, and it's time to set the record straight."
***
CT
:
"Just a Quinncidence"
.

"On Wednesday this lame-duck legislature quacks its last. Don't be astonished if, in coming months, you read exposes about exiting legislators who cast votes to raise state taxes and debt — and who then miraculously landed secure public jobs or judgeships. (Tribune editorial, Jan. 11, 2011)

We're always grateful when politicians do things that make us look like we knew what was about to happen. But in this case we had tried to be genteel, suggesting that jobs or judgeships might be doled out 'in coming months,' not the more cynical 'in coming days.' Then we learned of a turn of events that landed former state Rep. Careen Gordon an $86,000-a-year state job — just days after she supplied a crucial vote to pass Gov. Pat Quinn's huge tax increase….

She said that Quinn asked her in that conversation what she thought of the possibility of a tax increase. She said she told him she could support it only if she knew how the money would be used, cuts were included and there would be 'no new programs.' He did not ask for her vote, she said. Nor did she feel pressured to vote for the legislation, she said. Then, on the same day our editorial about lame ducks and secure public jobs appeared in print, the tax bill cleared the Illinois House with the minimum 60 votes — Gordon's included. The bill included no cuts, and let state spending rise. And then Quinn gave Gordon a new job…. Gordon said she did not consider whether voting against the 67-percent tax increase would affect her job prospects. We would never suggest otherwise. But lest we see any more coincidences in the future: If we have our lame ducks in a row, 14 of them — two senators and 12 representatives, all Democrats — voted for Quinn's tax plan and then waddled out of the Legislature."
***
Michael Corkery in
WSJ
,
"Illinois Confirms Inquiry by SEC"
.

"The Illinois inquiry is focused on public statements concerning an overhaul measure passed in 2010 meant to help shore up the retirement system, said the governor's spokeswoman, Kelly Kraft. 'We are fully cooperating' with the inquiry, said Ms. Kraft in an interview. 'We feel our disclosure was always accurate and complete.' SEC spokesman John Nester, reached late Monday night, declined to comment. An issue being examined is whether Illinois was taking future savings and treating them as current reductions in the cost of the pension fund, said Robert Kurtter, a managing director in the public finance division at Moody's Investors Service, who said his firm spoke with Illinois officials about the inquiry. One of the measures that Illinois took to save costs was to raise the retirement age for newly hired Illinois workers. Mr. Kurtter mentioned the inquiry in a report released Monday evening."
***
Dennis Byrne in
CT
,
"The worst is yet to come in Illinois"
.

"None of this bothered New York Times editorial writers who, from afar, lauded the tax increase in a Jan. 17 editorial, headlined 'Illinois wakes up.' Reflecting the cant of Illinois social liberals who don't see the train wreck coming, the Times suggested that other states follow Illinois' example as 'a first step toward getting (their financial) house in order.'

Gratefully, virtually none are. Even California Gov. Jerry Brown, once dubbed Gov. Moonbeam by the late Mike Royko, has stepped into the realistic light of day, proposing $12.5 billion in spending cuts from an $84.6 billion general fund budget. Even he isn't proposing new taxes, calling only for voter approval of a five-year extension of taxes and fees set to expire this month. Actually, Illinois can learn something from other places that eschew big income tax increases. In New York City, for example, Mayor Michael Bloomberg is calling pension reform a major state priority and says he will refuse to sign any union contract with salary increases without accompanying major pension reforms.
Compare that with Illinois, where state and local officers have stood weasel tall in controlling labor costs — handing out job guarantees (Gov. Quinn) and signing 10-year contracts (Mayor Richard M. Daley). Nationally, public pensions are facing a collective deficit of more than $3 trillion. States, not just Illinois, are in such distress that talk has begun of bankruptcy as a way out. When I raised the possibility a few weeks ago, it was generally considered to be an absurdity, but Thursday it was memorialized by Times reporter Mary Williams Walsh. Bankruptcy proponents, she wrote, '… say some states are so burdened that the only feasible way out may be bankruptcy, giving Illinois, for example, the opportunity to do what General Motors did with the federal government's aid.'"
***
Jessica Garrison in
LAT
,
"California cities race to shield funds from state"
.

"A revolt by city officials against Gov. Jerry Brown's proposal to abolish municipal redevelopment agencies is rapidly spreading across the state. Over the last several days, officials in Long Beach, Pasadena, Palm Springs and numerous other cities have hastily called special meetings to discuss transferring billions of dollars from their redevelopment agencies to city control to keep the money out of the state's reach."
***
Catherine Saillant & Jessica Garrison in
LAT
,
"California to audit 18 redevelopment agencies"
.

"The state will dispatch auditors to towns and cities across California to scour the books of 18 redevelopment agencies to see how officials have been spending the billions of taxpayer dollars they take in each year to improve blight, state Controller John Chiang announced Monday. The financial probe comes amid a deepening fight over the future of California's 400 redevelopment agencies, which control about $5 billion in property taxes a year. Gov. Jerry Brown has proposed abolishing redevelopment and sending the money instead to counties and school districts. Brown, who would also take $1.7 billion next fiscal year to balance the state budget, argued that redevelopment is a luxury the state cannot afford at a time when it can't pay for schools and other basic services."
***
David Skeel in
WSJ
,
"A Bankruptcy Law -- Not Bailouts -- for the States"
.

"Is there anything states can do in bankruptcy that a well-motivated governor can't do without it? You bet there is. First, the governor and his state could immediately chop the fat out of its contracts with unionized public employees, as can be done in the case of municipal bankruptcies. In theory, the contracts could be renegotiated outside of bankruptcy, and many governors are doing their best, vowing to freeze wages and negotiate other adjustments. But the changes are usually small, for the simple reason that the unions can just say no. In bankruptcy, saying no isn't an option. If the state were committed to cutting costs, and the unions balked, the state could ask the court to terminate the contracts. Second, the state could reduce its bond debt, which is nearly impossible to restructure outside of bankruptcy. While some worry about the implications for bond markets, the alternative for the most highly indebted states—complete default—is far worse….. Third, state bankruptcy could even permit a restructuring of the Cadillac pension benefits that states have promised to public employees. These are often 'vested' under state law, and in some states, like California, are protected by the state constitution. Under state law, little can be done to adjust them to more reasonable amounts."
***
Fred Siegel in
WSJ
,
"How Public Unions Took Taxpayers Hostage"
.

"The first to seize on the political potential of government workers was New York City Mayor Robert F. Wagner. The mayor's father, a prominent New Deal senator, had authored the landmark 1935 Wagner Act, which imposed on private employers the legal duty to bargain collectively with the properly elected union representatives of their employees. Mayor Wagner, prodded by Jerry Wurf of the American Federation of State, County and Municipal Employees (Afscme), gave city workers the right to bargain collectively in 1958. Running for re-election in 1961, Mayor Wagner was opposed by the old-line party bosses of all five boroughs. He turned to a new force, the public-sector unions, as his political machine. His re-election resonated at the Kennedy White House, which had won office by only the narrowest of margins in 1960. Ten weeks after Wagner's victory, Kennedy looked to mobilize public-sector workers as a new source of Democratic Party political support. In mid-January 1962, he issued Executive Order 10988, which gave federal workers the right to organize in unions."
***
Douglas Schoen in
WSJ
,
"The Union Threat to the Democrats' Future"
.

"There is a crisis in state and municipal finance. That much is clear. What hasn't been fully understood is that the fate of the Democratic Party is bound up in the resolution of that crisis. In the November midterm elections, the Democratic Party lost its congressional majority. The far graver threat to the party, though, is that its base is made up disproportionately of public-employee unions, liberals, trial lawyers and other special-interest groups…. By providing Democratic candidates the bulk of their campaign funding, public unions have essentially bought control of the party. This is particularly true when it comes to the politicians who control union contracts and pensions at the state and municipal level."
***
James Purnell in
Prospect
on Eric Hobsbawm's book,
How to Change the World
.

"Social democracy in Europe triumphed during the last century; so why is it in such retreat now? In part because its victory is so total: the right (at least in Europe) accepts the role of government in protecting people, the debate now is about how best to do that. It's also because of the limits of the European social democratic tradition. In his opening essay on pre-Marxian socialism, Hobsbawm brilliantly traces the difference between the scientific socialism of the continent and the utopian socialism of Britain and Robert Owen. France and Germany had the theory; Britain, in the Chartists and then the first 'real' proletariat, had the movement…. The left in Britain was never Marxist because it was always a movement, rather than a theory—and, for that reason, a better solution to the cruelty that Engels found. First through the Chartists, and then the co-operatives and labour movement, people came together to protect themselves. They weren't pursuing a theory; they were choosing between security and exploitation. Marx was right to identify false consciousness—but it was the false consciousness of the intellectuals, not the proletariat, that he should have worried about. And it was the wisdom of the labour movement that proved a better solution to reducing this unnecessary suffering than the predictions of inevitable revolution."
***
Tim King in
Prospect
,
"Collaboration: are the French still in denial?"

"At 46 Jardin is the successful author of 'smiley, sentimental novels' (his own words)—gushing, hopelessly romantic bestsellers. A week ago he published a very different kind of book, Des Gens Très Bien (Worthy, Well Brought-Up People), which has polarised opinion in France and caused convulsions in the French press. In essence Jardin's 300 page book simply puts two statements together—that his grandfather Jean Jardin was a good, decent, honest man and that he was also one of the prime organisers of the arrest and deportation of 13,000 Jews from French soil to German camps in July 1942. Neither statement is disputed by historians, yet, for reasons which many British people find hard to understand, in France saying them in the same breath is considered national blasphemy…. The facts about Jardin grandpère are simple: in April 1942 he was appointed directeur de cabinet to Pierre Laval when the pro-German Laval stormed back to power as undisputed head of the French government. A directeur de cabinet is a senior politician's key man. He runs the inner cabinet of advisers and staff, he organises the politician's life, supplies the background to every question of the day. Loyalty is imperative. For this crucial job Laval chose Alexandre Jardin's grandfather, Jean Jardin.

For years the French government had been trying to persuade the Germans to take back their Jewish refugees, popularly considered as immigrant spongers, and in the spring of 1942 the Germans obliged—telling Laval's new government to round up 28,000 Jews aged between 16 and 50. In July Pétain and Laval agreed to deport their 'stateless' Jews, insisting that children go as well."
***
Nidra Poller at
Meforum.org
,
"A French Intifada"
.

"France's politique arabe (pro-Arab policy) has been unwittingly transposed to the domestic scene. The twisted logic and adulterated ethics devised to blame Israel for failing to bring peace on earth has come back to haunt the French. A compassionate discourse that excuses Palestinian atrocities against Israeli civilians as a reaction to 'injustice' also excuses French domestic criminality as payback for colonization, discrimination, exclusion, unemployment, and police harassment. Confusion between avowed genocidal intentions and elusive legitimate aspirations—a Palestinian state living side by side in peace with Israel—breeds confusion at home between insurrectional thugs and frustrated but law-abiding immigrants. The 'disproportionate reaction' accusation played like the ace of spades against Israel turns into a joker when riot police are portrayed as Robocops oppressing a 'Palestinized' immigrant population. Having expropriated the moral high ground by rough riding over the heads of Israeli soldiers, French authorities are disarmed in confrontations with homegrown shabab or youths."
***
James Bennett in
New Criterion
,
"Assimilation & the persistence of culture"
.

"A great deal of 'Americanization' literature… deals with the weakening of European family obligations in America as patriarchs discovered that, without the law enforcing their will, their children began to define their own lives and ends. This has particularly been true in the matter of mixed marriages and religious conversion. The breakdown of family authority goes hand-in-hand with expanding the radius of trust. Typically, a wider radius of trust correlates to exogamous cultures -- that is, ones in which marrying outside of the family is encouraged and marrying relatives is discouraged."
***
Madhav Das Nalapat in
New Criterion
,
"India & the Anglosphere"
.

"During Churchill's youth and beyond, the concept of 'blood ties' as a civilizational—indeed as a civilizing—link was commonplace. It was carried to an extreme by the National Socialist German Workers Party during 1933–45. This was an age when the 'physical' predominated, even in the creation of wealth. Manufacturing and chemical production were central to the economy. But if the United Kingdom still holds a position of respect within the international economy today, it's because of its creative output: the literature, cinema, art, drama, and other expressions of the imagination that flourish in the native soil of the English language. Given that the intangible has overtaken the physical, there is a need to refine the concept of 'Blood' to include not only the more superficial of genetic codes that comprise the 'Blood of the Body,' but also the abstract virtues and mindsets of the 'Blood of the Mind.' If we define the Anglosphere as not simply a geographic or even a linguistic entity, but as an entity that encapsulates the type of thought and behavior that led to Magna Carta, to the movement for the abolition of slavery, to the Industrial Revolution, and to the war against the Nazis' attempt to conquer continental Europe, then it is a fact that such minds exist not only within the geographical spaces visualized in a Churchillian Anglosphere, but also much farther afield. India, for instance—together with the United States and the United Kingdom—forms the core of a twenty-first-century Anglosphere."
***
Nicu Posescu at
EUobserver.com
,
"Is soft power freeriding?"

"The EU is proud that it is a 'soft power' (when you make others what you want through attraction, rather than coercion). It also thinks this is the most sophisticated and beneficial way to exercise power ('post-modern' in other words). It might be true, but seen from outside the logic of soft power might not be that appealing for others. In fact if you sit in Dushanbe, Caracas or Karachi why would you care for someone's soft power? Basically the logic of soft power is the following: 'I am attractive, prosperous, nice, friendly, make good movies, have good schools etc and that is others you should do and want what I want'. This is a bit of a free-ride. First of all, soft power is not even designed as a foreign policy tool or an instrument of power. It is simply a useful potential side-effect of (EU and US, mainly) politicians responding to their voters' needs. And one can be both attractive, and irrelevant in international politics. Second, when you try to use soft power, you basically expect others to do something not because you exchanged concessions, but just because you invest in making yourself nice."
***
Chrystia Freeland in
Atlantic
,
"The Rise of the New Global Elite"
.

"The rise of the new plutocracy is inextricably connected to two phenomena: the revolution in information technology and the liberalization of global trade. Individual nations have offered their own contributions to income inequality—financial deregulation and upper-bracket tax cuts in the United States; insider privatization in Russia; rent-seeking in regulated industries in India and Mexico. But the shared narrative is that, thanks to globalization and technological innovation, people, money, and ideas travel more freely today than ever before. Peter Lindert is an economist at the University of California at Davis and one of the leaders of the 'deep history' school of economics, a movement devoted to thinking about the world economy over the long term—that is to say, in the context of the entire sweep of human civilization. Yet he argues that the economic changes we are witnessing today are unprecedented. 'Britain's classic industrial revolution was far less impressive than what has been going on in the past 30 years,' he told me. The current productivity gains are larger, he explained, and the waves of disruptive innovation much, much faster."
***
James Traub in
NYT Magazine
,
"Turkey's Rules"
.

"You increasingly hear the view that power in the Middle East is shifting away from Arab states and toward the two non-Arab powers, Turkey and Iran. Indeed, in Reset: Iran, Turkey and America's Future, Stephen Kinzer, a former New York Times reporter, describes Turkey, Iran and the U.S. as 'the tantalizing power triangle of the 21st century,' destined to replace the Cold War triangle of the U.S., Israel and Saudi Arabia. Davutoglu has climbed aboard the Turkish rocket. Turkey's success raises his status; his achievements do the same for his country. Foreign Policy magazine ranked him No. 7 in its recent list of '100 Global Thinkers,' writing that under his leadership, 'Turkey has assumed an international role not matched since a sultan sat in Istanbul's Topkapi Palace.' Davutoglu has maintained close relations with both Erdogan and President Abdullah Gul — one of the few senior figures to do so."
***
Abbas Milani in
National Interest
,
"Zoroaster and the Ayatollahs"
.

"Faced with the inexorable challenge of modernity, Shiism in the twentieth century in fact split into two different camps, some trying to reconcile it with democracy and rationalism, while others, led by Khomeini, rejected nearly every cultural component of modernity as a colonial construct. In a sense, this was the fourth critical cultural paradigm in Iran's encounter with modernity. The other three offered different ways of embracing change, while this version provided reasons why the whole temptation of the progressive era should be ignored and overcome. Ayatollah Khomeini and his small band of cohorts criticized nationalism and denigrated individualism as a ploy of colonialism. Instead, they advocated 'brotherhood' in an internationalist 'ummah,' or spiritual community of the believers. As early as 1944, with the publication of his book Kashf al-Asrar (Solving Mysteries), Khomeini offered a paradigm of politics and culture that not only dismissed modernity and much of the modernization project, but fought on two religious fronts as well. On the one hand, he took issue with clerics who advocated a 'quietist' interpretation of Shiism…. At the same time, Ayatollah Khomeini fought against Islamist reformists—most notably Ali Shariati and his attempt to eclectically mix Marx, Freud, Sartre, Fanon, Che and Islam…. While the Shah was busy fighting the cultural influence of the Left, and while the Left, ever self-congratulatory in its exaggeration of its own importance and influence, flirted with the clergy as 'allies' in the anti-imperialist struggle, Khomeini and his cohorts worked quietly to enhance their own influence and strengthen their labyrinthine network of groups, mosques, neighborhood 'mourning' committees and even professional organizations…. Khomeini's concealment of his true intentions just before the revolution, as well as his ability to portray himself both to the majority in Iran and even to the American embassy in Tehran as a proponent of democracy, allowed for the formation of the unwieldy alliance of advocates and foes of modernity against the Shah's authoritarianism."
***
Jane Perlez in
NYT
,
"'Colonel Imam' Dies in Taliban Custody."

"When the Taliban dominated Afghanistan in the 1990s, General Babar, then the interior minister of Pakistan under Prime Minister Benazir Bhutto, called the new rulers 'our boys.' Colonel Imam, working for Pakistan's Inter-Services Intelligence served as Pakistan's consul general in the strategic Afghan town of Herat, providing vital financial and military support to the Taliban. Colonel Imam formed a close bond with Mullah Muhammad Omar, the Taliban leader who welcomed Osama bin Laden to Afghanistan.

After Sept. 11, when the Taliban movement became stronger in Pakistan, Colonel Imam struggled to stay relevant to a new younger generation of jihadists, more ruthless and uncontrollable. Last March, he escorted a British journalist of Pakistani origin, Asad Qureshi, to North Waziristan. Another former ISI official, Khalid Khawaja, was in the group. The three men were kidnapped by militants calling themselves 'Asian Tigers,' a wild bunch of Mehsud tribesmen and Punjabi militants who fought among themselves.
The Tigers killed Mr. Khawaja in April, branding him an agent of the Central Intelligence Agency and the ISI. The British journalist was released in September. Colonel Imam's family appealed for his release through the Haqqani network, the most powerful militants in North Waziristan and allies of the Pakistani military. But the Haqqanis were unable to secure his release, and it appeared that the Pakistani Army and security services were either unable or unwilling to organize a rescue operation. 'This was a big error on his part believing he would be welcome now in North Waziristan,' said Rahimullah Yusufzai, a Pakistani journalist who covered Colonel Imam for many years."
***
Nick Cohen at
Thejc.com
,
"Tunisia and our black and white mentality"
.

"Every morning I read the Times, the Guardian, the Telegraph, the Financial Times and the Independent. I stay with the "Today" programme until Radio 4 drives me away by insulting my intelligence with Thought for the Day and look at the Economist and the New York Times if I have a moment. But I knew nothing about Tunisia. No journalist thought it worthwhile to tell readers about the grotesque figure of Leila Trabelsi, an Imelda Marcos and Marie Antoinette rolled into one, who was looting a country millions of western tourists knew well. No one looked at how she hoarded gold on the one hand, while keeping her dirty old man of a husband sweet on the other. No one bothered to look at her equally ghastly and rapacious children, who, along with the wider clan, formed a Mafia state that forced businesses to pay off the ruling crime family. I would have liked have to read about the brutality of the secret police, as well, and to have had a little advance notice that the subject people was preparing to revolt. Leaving all political considerations aside, Tunisia was in journalistic terms a great story from the Middle East that virtually sat up and begged journalists to take notice, but because it did not involve Israel, foreign desks looked the other way."
***
Saifedean Ammous & Edmund Phelps in
FT
,
"Tunisians set off on the road from serfdom"
.

"In Mr Ben Ali's Tunisia, nearly all business activities, not just selling vegetables on city streets, were placed under the supervision of the regime. Permits were sold to poor people to raise the revenue that increases in income and sales taxes might not. Among the middle class, those awarded privileged positions were selected for loyalty to the regime more than for business acumen…. Thus state agencies and state-run corporations had a stranglehold on virtually all the economy. The losses of inclusion into the market economy suffered by poor people were a grave injustice. Millions of Bouazizis, unable to find a job in a state-controlled labour market and powerless to start a business without the proper connections, found it impossible to be productive members of society. 'It was peaceful,' a young woman told a reporter, 'but poor people didn't have any chance to live.' The protection of sclerotic state-backed enterprises from the entry of new ideas and new people has closed off many better ways to operate. The dearth of innovation, in turn, has had a chilling effect on job creation and the growth of incomes. There are many problems in the Arab world, and they vary from country to country. But the grip of the state on the economy is extensive in many Arab countries – and non-Arab ones too."
***
Celia Dugger in
NYT
,
"Art Exhibit Stirs Up the Ghosts of Zimbabwe's Past"
.

"Before the World Cup in South Africa in June, a minister in Mr. Mugabe's party, ZANU-PF, invited the North Korean soccer team, on behalf of Zimbabwe's tourism authority, to base itself in Bulawayo before the games began, a gesture that roused a ferocious outcry. After all, it was North Korea that trained and equipped the infamous Fifth Brigade, which historians estimate killed at least 10,000 civilians in the Ndebele minority between 1983 and 1987. 'To us it opened very old wounds,' Thabitha Khumalo, a member of Parliament, said of the attempt to bring the North Korean team to the Ndebele heartland. 'We're being reminded of the most horrible pain. How dare they? Our loved ones are still buried in pit latrines, mine shafts and shallow graves.' Ms. Khumalo, interviewed while the invitation was still pending last year, wept as she summoned memories of the day that destroyed her family — Feb. 12, 1983. She was 12 years old. She said soldiers from the Fifth Brigade, wearing jaunty red berets, came to her village and lined up her family. One soldier slit open her pregnant aunt's belly with a bayonet and yanked out the baby. She said her grandmother was forced to pound the fetus to a pulp in a mortar and pestle. Her father was made to rape his mother. Her uncles were shot point blank."
***
Simon Mundy in
FT
,
"Zambian workers alienated by cultural and linguistic divide"
.

"Xiao Lishan and Wu Jiuhua, who fired on the workers at Collum and were charged with attempted murder, attended a court hearing last week. Michael Sata, leader of the opposition Patriotic Front, claims the Zambian government has turned a blind eye to Chinese breaches of labour law in exchange for political funding -- an allegation denied by the embassy…. 'Some [Chinese] companies told me they tried to offer payment for work during the weekends,' Mr Wang says. 'In China people would be more than happy to do that -- but here they like to go home to enjoy their lives. The Chinese couldn't understand that.' Mr Wang rejects suggestions China is exploiting Zambia's resources; Chinese-produced coal and grain are sold almost entirely on the domestic market. While copper is exported to China in large quantities, Zambian mining officials say Chinese companies only own two big copper mines in the country -- a much smaller presence than that of British or Australian companies."
***
Andrew Rettman at
EUobserver.com
,
"Transniestria 'zombies' stake their future on Russia, not EU"
.

"The 350,000-or-so people living in political limbo in Transniestria, the private fiefdom of a Russian businessman on the EU's eastern fringe, want to integrate with Russia despite a new wave of euro-optimism on the other side of its unofficial border with Moldova. But decades of repression have shaped their views. Ever since it split from Moldova in the early 1990s, the official policy of the 'Pridnestrovian Moldavian Republic' is that it wants to be recognised as an independent country and then to become part of Russia. The revolution in Moldova in April last year, which paved the way for liberal Prime Minister Vlad Filat and his Alliance for European Integration to take power from the Communist Party, has boosted the country's prospects of EU integration and released a burst of optimism about the country's future among young people, journalists and entrepreneurs. The changes in Moldova have had little impact in Transniestria however, with ordinary people in the region as well as its political elite still banking on Russia for their well-being."
***
Valentina Pop at
EUobserver.com
,
"More reports pinpoint Kosovo PM as 'big fish' in organised crime"
.

"In a related development, an EU judge in Kosovo has delayed until 5 February a decision on whether to try seven people on organ-trafficking charges. The charges revolve around the Medicus Clinic in Pristina, which was shut down in 2008 after a police probe was launched when a young Turkish citizen collapsed at the airport after having a kidney removed for a transplant to an Israeli man. Among the suspects is a former health secretary who had issued a licence to the clinic although Kosovo law forbids organ transplants. The Medicus case is also mentioned in the Marty report as being 'closely related' to the atrocities carried out by the KLA."
***
Marc Champion & Alkman Granitsas in
WSJ
,
"Refugees Stir Greek Anger"
.

"'Look at them wearing suits and ties like they're going for coffee in a café,' Georgios Salamagkas, chief of police for the Orestiada district, said during an interview at his office in Orestiade, as he watched a video of migrants walking across the fields from Turkey toward the Greek border in daylight. Greek and EU border officials describe an explosion of such illegal immigrants, who they say are taking advantage of a cheap, safe expressway to Europe's borderless Schengen area, of which Greece is member. Here, the Schengen area abuts another open-travel zone, the informal visa-free zone developing in the East, around Turkey. Lt. Col. Osman Akdeniz, Turkish border commander, believes the fence will drive more immigrants to cross the Evros. 'Everyone gets to Istanbul by plane, flying on cheap tickets from Morocco, Algeria, Tunisia and so on. Then it's a three-hour car ride to Edirne [a Turkish city on the border] and a short walk to Greece,' said Mr. Salamagkas. That makes fees to human traffickers lower, too, as little as €200 ($260) in some cases, compared with the thousands required to travel by dangerous sea routes, he said. According to Frontex, the EU border-support agency that deployed 175 people to help protect the frontier here, Greece now accounts for 90% of all detections of illegal crossings into the EU. Estimates of the number of immigrants now living in Greece range from 500,000 to two million, huge figures for a nation of 11 million that is more used to sending emigrants abroad."
***
Geoff Dyer in
FT
,
"China Shapes the World: Signals of a shift"
.

"For all its rarity, the Sudan referendum is an example of what China will increasingly face as its overseas investments expand -- the diplomatic burdens of being an aspiring superpower. Chinese strategists insist that their country will not be drawn by the temptations of empire and has no desire to become a powerful outside force in African politics. Yet, realists would argue, it is interests rather than ideas that end up shaping the foreign policy of great powers. China's expansion into energy, resources and infrastructure across the globe is likely to take it into new entanglements where neutrality becomes ever harder to sustain and Beijing is forced to take sides and influence events. Charles Freeman, a China expert and former US diplomat, remarked last year that China's statements about the modesty of its international ambitions echoed isolationist sentiments that were common in the US a century ago. 'The United States did not then seek to dominate or control the international state system, nor did it pursue military solutions far from its shores,' he said. 'In time and in reaction to events, however, America came to do both.'"
***
Joshua Hammer in
New Yorker
,
"A Free Woman"
.

"A sign on the locked front gate identified the house as the Bogyoke (General) Aung San Museum, the former home of post-colonial Burma's founding father and his family, including his then infant daughter, Aung San Suu Kyi. A charismatic student leader in the nineteen-thirties, Aung San agitated against British rule and was trained as a soldier in Japan by the Japanese Army. He and twenty-nine other Burmese nationalists formed the Burma Independence Army in Thailand, then marched into Burma in 1942, with Japanese support, and set up a government in Rangoon parallel with the Japanese administration. Near the end of the war, wary of the intentions of the Japanese, and sensing their imminent defeat, he switched sides, and eventually helped negotiate Burma's independence."
***
Stephen Walt in
Foreign Policy
,
"Where Do Bad Ideas Come From?"

"In his masterful study of human-induced folly, Seeing Like a State: How Certain Schemes to Improve the Human Condition Have Failed, James Scott argues that great man-made disasters arise when authoritarian governments pursue radical social transformations that are based on supposedly 'scientific' principles such as Marxism-Leninism or Swiss architect Le Corbusier's 'urban modernism.' Because such schemes epitomize a certain notion of 'progress' and also enhance central control, ambitious political leaders are understandably drawn to them. But because authoritarian regimes routinely suppress dissent, these same leaders may not learn that their ambitious schemes are failing until it is too late to prevent catastrophe. In the same vein, Nobel-winning economist Amartya Sen famously argued that authoritarian regimes are more prone to mass famines because such regimes lack the accountability and feedback mechanisms that give rulers a strong incentive to identify and correct mistakes in a timely manner."
***
Francesco Sisci at
Atimes.com
,
"Confucius takes a stand"
.

"In a ritual equal only to that of the church, last week China placed a statue of Confucius in its political heart, Tiananmen Square, before Mao Zedong's portrait and near the modern obelisk to the People's Heroes, two symbols that materially defined China's national identity for 60 years. This is a political statement, not a celebration of art, and it reshapes the country's ideological mission. The removal of images of saints from churches was the pronouncement of the Protestant Reformation and unleashed a wave of radical development in European and world history with the rapid spread of modern capitalism. In this case, it is not rebellion against the seat of the popes, but to give new meaning to the People's Republic which, last October 1, began a new phase by celebrating its 61st anniversary. The Chinese traditional astral/political cycles are 60 years long and a new one started last year. Beijing has decided to stop the old Maoist paraphernalia of great speeches and huge gatherings in the square and instead preferred a sad ceremony where the whole top echelons of the state, followed by a crowd of officials and ordinary people, offered flowers and tributes to the obelisk. The Confucius monument is the seal of this change, but also a powerful signal to a separate part of the country - the nationalists expelled from the mainland in 1949 and perched on the island of Taiwan. Here, in these 60 years, Confucius was the cultural beacon."
***
Ron Gluckman in
WSJ
,
"A Cultural Conversation with Ai Weiwei"
.

"While he spent a dozen years in New York, his was a textbook story of the struggling artist. He snapped the odd picture for newspapers, but mostly survived as a day laborer, often demolishing buildings. 'I really had a funny feeling when I watched my studio in Shanghai go down,' he confesses. 'I was sad, but I also thought, 'Man, they really know what they are doing.'' Mr. Ai's life in the U.S. was, by his own admission, rather aimless. He returned to China in 1993, when his father, Ai Qing, became ill. Back in Beijing, he resumed a life of such leisure that his mother threatened to call the police on him. 'After 12 years in the U.S., I came back without a diploma or green card, and no money. I was just hanging around with friends, smoking and playing poker. That's all we did.' To escape the parental nagging, he fled to the outskirts of Beijing, to a bleak village called Caochangdi. It's now one of Asia's chic artist colonies, along with nearby 798. 'It was land nobody wanted,' he says. 'When I saw it and heard a train go by, I thought: 'This is perfect. Nobody will ever want to come here and develop such a place.'' Mr. Ai reckons he's responsible for the design of perhaps 100 units around Caochangdi…. Celebrated internationally, Mr. Ai has largely escaped a backlash against his activism. Until now. Days before we met, his first major exhibit at 798 was abruptly canceled. Yet there is little chance he will back down. Perhaps unapparent earlier to his parents, his veins are unquestionably filled with the blood of his father, an artist and celebrated poet exiled to a labor camp during Mao's purges. Ai Weiwei grew up in China's desolate Xinjiang province, watching his father clean toilets."
***
Ellen Barry in
NYT
,
"Artist Playing Cat-and-Mouse Faces Russia's Claws"
.

"If it sounds like a game, there is a good reason for it. For three years, Voina, which means war, has been playing cat-and-mouse with Russian law enforcement, staging street actions that ranged from the obscure (throwing live cats at McDonald's cashiers) to the monumental (a 210-foot penis painted on a St. Petersburg drawbridge, so that it rose up pointing at the offices of the F.S.B., the security service). Last September, Voina launched its most audacious project: 'Palace Revolution,' which involved running up to parked police cars and flipping them over — a commentary, the group explained, on police corruption. Russian authorities had previously treated Voina as a nuisance; the penalty for the drawbridge action was a fine of 2,000 rubles, or $67, said Joseph Gabuniya, one of the group's lawyers. But there are new charges aimed at shutting the group down. Two of Voina's leaders are in pretrial detention, facing sentences of up to seven years; a third fears losing custody of her son. That leaves Mr. Plutser-Sarno as the last of the group's inner circle who is free to meet with reporters — something he said was safe only outside Russia's borders. At 48, he looks less like a fugitive than a professor, the kind who stays up until dawn debating hermeneutics and drinking box wine. He spent much of his career in a spotlight of one kind or another; he is the author of a multivolume dictionary of Russian obscenities, and he hosted "The Black Square," a televised talk show he described as '52 minutes of noisy philosophical debate, with shouting, uproar and fisticuffs.'"
***
Philip Stephens in
FT
,
"History is on the side of democracy"
.

"American and European politicians still preach the virtues of freedom and democracy, but the sermons are delivered sotto voce. The European centre-left often paints democratic values in the colours of western imperialism. In this curious contortion, promoting human rights is somehow an act of oppression…. Five years ago Mr Bush promised a democratic transformation in the Middle East. The ambition of his second inaugural address was abandoned almost as it was spoken. Offering a voice to the Arab street, it was soon agreed, risked empowering extremists such as Hamas. Better to slip back into the comfortable cold war posture of cuddling up to friendly tyrants. Egypt's Hosni Mubarak could sleep easily again. There was always, though, a snag. People quite like democracy. Rising nations may decry US imperialism and European meddling and resent the west's innate sense of its own superiority. But freedom, the rule of law and human dignity have an appeal well beyond the west."
***
Blake Hounshell at
Foreignpolicy.com
,
"Seymour Hersh unleashed"
.

"DOHA, Qatar—David Remnick, call your office. In a speech billed as a discussion of the Bush and Obama eras, New Yorker journalist Seymour Hersh delivered a rambling, conspiracy-laden diatribe here Monday expressing his disappointment with President Barack Obama and his dissatisfaction with the direction of U.S. foreign policy. 'Just when we needed an angry black man,' he began, his arm perched jauntily on the podium, 'we didn't get one.' It quickly went downhill from there."
***
Paul Springer at
Traderdaily.com
,
"Top Five Religions For Financial Crises"
.

"1. Aztec: when times get tough you can't go wrong with a religion so full of ancient solutions for modern problems, like human sacrifice for managing human resources issues. In addition to gods of creation, excess and merchants, Tezcatlipoca, or smoking mirror, would appear to be the tutelary deity of economists and chart fanatics. Expect to see more fund managers and titans of industry redirecting R&D funds into temple and altar construction."
***
Jeffrey Trachtenberg in
WSJ
,
"Tiger Mother Memoir Unleashes '09 Title"
.

"Harper Perennial is dusting off a 2009 memoir by Lac Su titled I Love Yous Are For White People, in the wake of the controversy—and tremendous publicity—kicked up by Ms. Chua's book about raising her two daughters with a relentlessly strict 'Chinese' style that sometimes involved harsh insults. Mr. Su's much darker book recounts how he was brought up by a difficult father, a refugee first from China and then Vietnam who beat him and berated him as 'stupid,' 'retard,' and 'good for nothing.' In an interview, Mr. Su, who today is a 35-year-old marketing executive in San Diego, said that as he read an excerpt from Ms. Chua's memoir, 'my hands trembled, my heart beat fast, and I felt anger, almost hatred.'"
***
Tom Jacobs in
Miller-McCune
,
"Sexy News Anchors Distract Male Viewers"
.

"Two Indiana University scholars report that, for male viewers, 'emphasis on the sexual attractiveness of female news anchors distracts from memory formation for news content.' They found that 'men's cognitive mechanisms favored visual over verbal processing,' which is a delicate way of saying their focus — and subsequent memory — are more on the broadcaster's appearance than on the material she was delivering….

The researchers found the men recalled 'significantly more information watching the unsexualized anchor deliver news than her sexualized version.' For women, the opposite was true, but the effect was far less pronounced."
***
Tom Junod in
Esquire
,
"Why Does Roger Ailes Hate America?"

"Everybody bleeds. We bleed all the time. We bleed when we move, we bleed when we bump into things. But for many years — there wasn't much that could be done for hemophilia until the sixties — Roger kept on bleeding. That's why he has such bad arthritis: because blood collects in the joints and ruins them. And that's why he labors under the judgment of his bulk and finds it so deeply unfair when people call him fat. Because he can't move. And that's why he found a way to fight so many of his life-and-death battles through the television screen: It was his way of fighting the kids he saw playing outside through the window. And that's why he's so sensitive and so instinctively alert to other people's stuff ... why one day, when he was talking about the need for his anchors to have warmth, and the subject of President Obama's warmth problem came up, he responded quickly, instantly, 'Well, maybe if your father left you when you were two, your stepfather left you when you were four, and your mother was out of your life when you were ten, you wouldn't be warm, either.' So what kind of man has to win all the time? The kind of man whose wounds are always fresh."
***
John Maloof on the
late Chicago photographer Vivian Maier
, currently showing at Chicago Cultural Center.

"I acquired Vivian's negatives while at a furniture and antique auction. From what I know, the auction house acquired her belongings from her storage locker that was sold off due to delinquent payments. I didn't know what 'street photography' was when I purchased them. It took me days to look through all of her work. It inspired me to pick up photography myself. Little by little, as I progressed as a photographer, I would revisit Vivian's negatives and I would 'see' more in her work. I bought her same camera and took to the same streets soon to realize how difficult it was to make images of her caliber…. After some researching, I have only little information about Vivian. Central Camera (110 yr old camera shop in Chicago) has encountered Vivian from time to time when she would purchase film while out on the Chicago streets. From what they knew of her, they say she was a very 'keep your distance from me' type of person but was also outspoken. She loved foreign films and didn't care much for American films. Some of her photos have pictures of children and often times it was near a beach. I later found out she was a nanny for a family on the North Side whose children these most likely were…. Out of the more than 100,000 negatives I have in the collection, about 20-30,000 negatives were still in rolls, undeveloped from the 1960's-1970's…. I found her name written with pencil on a photo-lab envelope. I decided to 'Google' her about a year after I purchased these only to find her obituary placed the day before my search. She passed only a couple of days before that inquiry on her."
***
Christopher Hawthorne at
LAtimes.com
,
LAology reading list by month
.
***
Brian Walsby's
Manchild
5:
"Living in the Eighties with Corrosion of Conformity, Punk Rock History, Raleigh NC"
, is a nice mixed media cartoon-text-photo history of a band and a scene. Plus its great to see an accidental artless snapshot of the band Honor Role in their van with Naomi Petersen aboard.
***
Andrew Hultkrans at
Artforum.com
,
"Born to Raise Hell"
.

"Raised by his mother and grandmother, largely in North Wales, Lemmy caught the rock 'n' roll bug early, idolizing Little Richard and Elvis as a child, and seeing the nascent Beatles live before their debut LP. He joined the beat group the Rockin' Vickers as a guitarist and enjoyed some regional success in Manchester, Liverpool, and environs. As the band descended to the cabaret circuit, Lemmy moved to London and became a roadie (and unofficial drug dealer) for the Jimi Hendrix Experience. He returned to performance as a bassist-vocalist with space-rock band Hawkwind, which—as Captain Sensible of the Damned, Peter Hook of Joy Division/New Order, and Jarvis Cocker of Pulp all note in the film—was the prog band that punks were allowed to like. Fired by his colleagues for being terminally late (and temporarily jailed in Canada on a drug charge), Lemmy struck out on his own, forming Motörhead (original name: Bastard) in 1975. Speaking to his involuntary dismissal from Hawkwind, Lemmy says, 'It was '70s drug snobbery. They were into organic drugs; I was into speed and organic drugs.'"
***
MercoPress
:
"Coca Brynco launched in Bolivia"
.

"Morales entered Bolivian public life as the leader of a coca growers union and is on a crusade to persuade the international community to stop stigmatizing the leaf. As president, he has sharply boosted cocaine seizures while promoting new legal applications for coca leaf. In addition to Coca Brynco, there is also an energy drink on the Bolivian market, as well as toothpaste, teas, sweets, pastries and other products made with using coca as an ingredient. The government, with the support of the European Union, is conducting a study to determine what quantity of coca can be utilized in the legal market, compared to the coca production that is diverted by drug traffickers to make cocaine."
***
John Strausbaugh has posted the final chapter of his novel,
Bullet to the Moon
.
***
Tobias Grey in FT on the
Truffaut-Godard documentary, Two in the Wave
.

"The cinematographer Raoul Coutard, who shot 17 films for Godard, including Breathless, and four films for Truffaut, including Jules et Jim, was ideally placed to compare their working methods. 'Francois used to work with a screenplay and Jean-Luc not at all,' says Coutard. 'Francois always knew exactly what he wanted to do on the set and knew how to explain what he wanted. Jean-Luc was harder to communicate with because he was writing his screenplays as he went along so couldn't afford to think about anything else.'"
***
Richard Brody at Newyorker.com,
The Front Row: Harry Langdon's The Chaser
.

"Langdon's persona is often described as childlike; he plays meek and befuddled characters who find themselves buffeted by the winds of fate. The other three great silent comedians also played sweet souls bullied by a cruel world, but Langdon's stock character was distinctively resourceless. Yet he triangulated his innocence with a singular, stunning, deeply poignant maneuver: he looked into the camera, aware of his fate and bringing the viewer into complicity with his awareness. The drama of his consciousness gave the comedy of his pratfalls and mishaps a darkly bittersweet undertone as well as a distinctive psychological modernity. Most of his best-known films of the nineteen-twenties were directed by Frank Capra—whom Langdon had the privilege of firing, in order to assume the direction of his own films. And, as a director, Langdon was far more radical and original than Capra ever was, which accounts for the audience's rejection of his films."
***
***
"Don Kirshner's Rock Concert" 1977
The Ramones - "Loudmouth," "Judy Is a Punk", "Glad to See You Go", "Gimme Gimme Shock Treatment".
***
Obituary of the Week
George Crowe
(1921 - 2011)

"Before signing with the Braves in 1949, Crowe played for the New York Black Yankees and the New York Cubans, said Adrian Burgos, a University of Illinois history professor who has written extensively on the Negro Leagues. Crowe also played for the Harlem Renaissance, an independent black professional basketball team. George Daniel Crowe was born March 22, 1921, in Whiteland, Ind. In 1939, he was the first Indiana high school basketball player to be named the state's Mr. Basketball. He served in the Army during World War II. In 1946, he played for the Los Angeles Red Devils, a professional basketball team that folded after one season. Robinson and another future major league baseball player, Irv Noren, also were on the team. Crowe was 26 when Robinson reached the major leagues with the Brooklyn Dodgers in 1947. 'We had hope once Jackie got in,' Crowe told the New York Times in 2005. 'If I'm good enough, maybe I can make it someday, even though my age was advanced.'"
***
Thanks to Valbona Shujaku, Steve Beeho.
---
---
---
To receive a weekly update notice for the NV, send an email to newvulgate[at]sbcglobal.net with SUBSCRIBE in the subject line. To stop receiving notices, do the same with the word UNSUBSCRIBE.• The New Vulgate• Joe Carducci, Chris Collins, James Fotopoulos, Mike Vann Gray, David Lightbourne
• Copyright retained by the writer, artist, or photographer